Laura Pels Theatre, Nueva York
Todos Laura Pels Theatre
The Last Match
The Last Match, set against the high-stakes backdrop of professional sports, directed by Gaye Taylor Upchurch, serves up a richly theatrical look at what keeps us striving and why.You've given it all to reach the top of your game. Now where do you go from here? That's the question at the heart of Anna Ziegler's new play The ...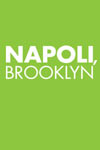 Napoli, Brooklyn
Roundabout presents the world premiere of Napoli, Brooklyn, the latest work from Meghan Kennedy. Book your tickets for Napoli, Brooklyn in New York here!
Amy and the Orphans
Amy and the Orphans is a rollicking ride that proves it's never too late to follow a new road.Hop in, buckle up, and hold on for dear life in this raucous family road trip. After their father's death, two unhinged siblings reunite with Amy, their movie-loving sister who has Down syndrome (Jamie Brewer, American Horror Story). Together, they ...